Where We Focus on Investing
We specialize in building partnerships with families, founders, and management teams seeking to support long-term growth.
Partner / Seller Profile
Corporate Partnership / Labor Union
Target Industries
Financial, Business, and Government Services
We Seek to Partner With:
Families and founders who need a partner to support estate, transition, growth, or other business needs where legacies and relationships with communities, employees, customers, and other constituents matter

Corporations seeking a long-term oriented partner to help support growth, carve-outs, or other partnership opportunities

Unions seeking a collaborative partner to support a business's evolving needs
Creating Value Through Our Buy and Build Strategy
As established business builders, we work to assist families, founders, and entrepreneurs to strategically grow their businesses. Our buy and build strategy to strengthen and grow businesses supports our mission. Leveraging our flexible capital, operational expertise, and extensive affiliate network, we source companies with strong management and infrastructure, then strategically secure add-ons, creating a robust platform for value addition.
"Family-owned businesses and entrepreneur-led companies often have a distinct set of priorities. They tend to care an extraordinary amount about their employees, their customers, and their other constituents. At Lindsay Goldberg, we too share those values and form partnerships with those priorities at the forefront."
— Alan & Bob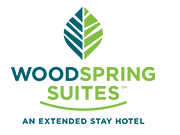 WoodSpring Hotels
Woodspring Hotels operates throughout the United States and offers economy, extended stay hotels with both company-owned and franchised properties.